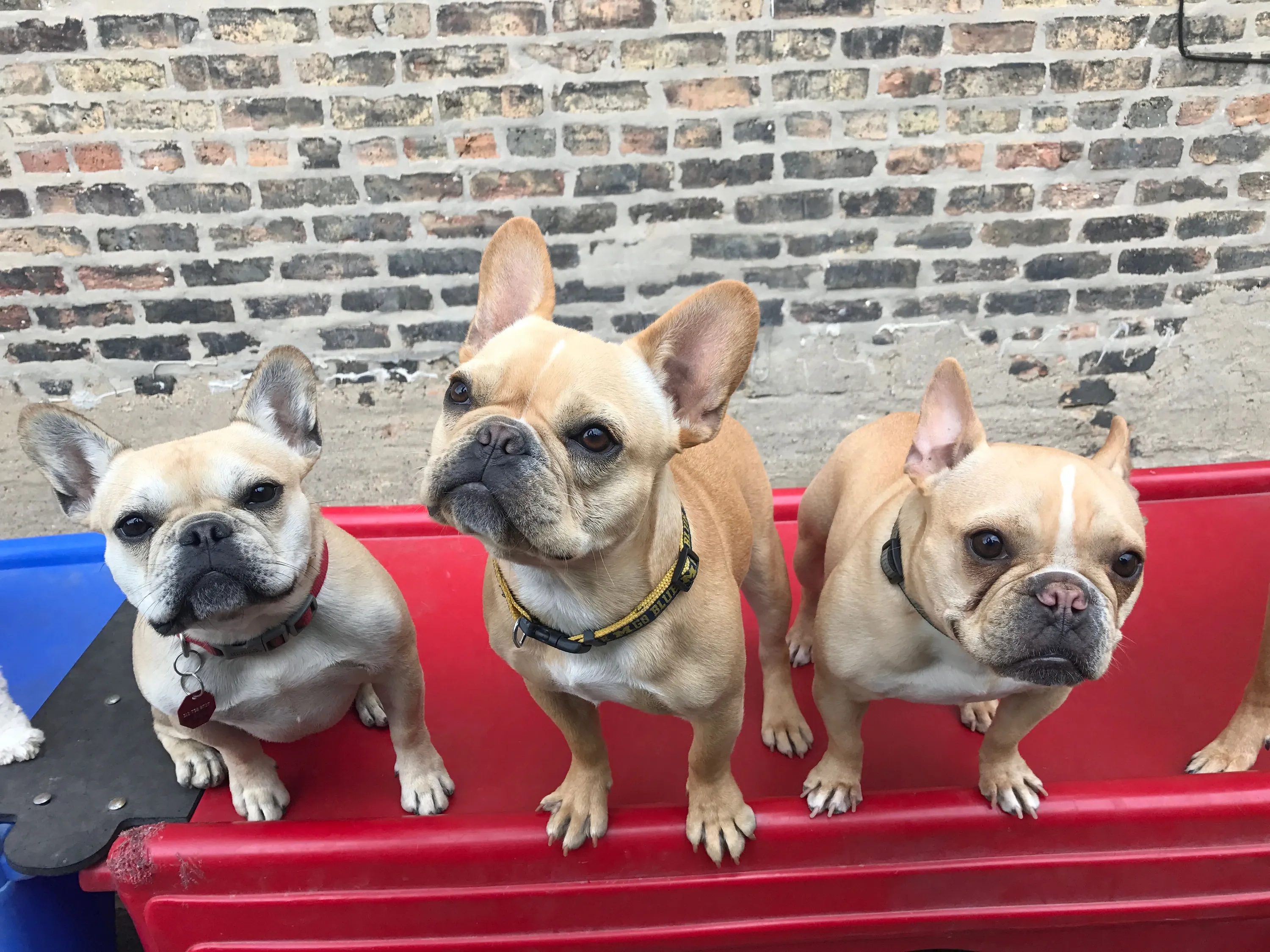 The PupStars Doggy Daycare experience is unlike any other that you will find. Our doggy daycare service allows your pet to understand and experience what it truly means to be socialized. Although we separate according to size and temperament, PupStars works to give your dog the freedom to make friends with all different kinds of dogs who share their personality just how humans socialize in every day life. Dogs have fun spending time with other dogs who are just like them.
Our staff members at doggy daycare have taken training to learn about the numerous breeds. We successfully create a fun, safe environment for advanced socializing. We have structured activities in place under the supervision of our staff members meaning your dog is kept under a watchful eye at all times while he or she engages in fun sessions with others.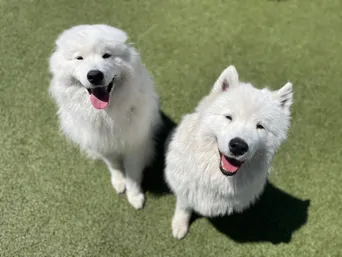 Benefits
15 to 1 ratio (dogs to handler)
Advanced socializing
Indestructible toys
Anti-shock flooring
Access to fresh drinking water throughout the day
Daily social media updates
Canine enrichment activities such as bubbles, sprinklers, pools, etc.
Requirements
Temperament tests (includes tour and new client paperwork)
Updated vaccines for Bordetella, Rabies, and Distemper
A negative fecal report
Rates
Daily: $46
Daily WITH ROUNDTRIP transportation: $62
Package of 10 visits: $555 (includes transportation)
Package of 20 visits $1055 (includes transportation) (must attend daycare 3 to 5 times a week to be eligible to purchase)
Package of 10 visits: $450
Package of 20 visits: $860
Stars Club Membership: recurring monthly fee $119
-includes free monthly bath
-unlimited nail clips
-2 free open swim
-1 free daycare with enrichment days
-5% off retail purchases
-5% off partners
Kindly note: *all packages expire one year after purchase and are transferable but non refundable.
Contact PupStars Pet Care in Chicago to handle all of your dog's needs. Reach out to our facility by calling us at 773.322.3160 to find out more about our services, or to schedule an appointment for your dog today.